Big Corn to Little Corn

by Panga
Small open 'panga's leave Big Corn taking around 30 minutes to make the crossing.
Tickets must be bought at the office at the dock before boarding the boat. There is a dry storage area for your main bags, but both yourself and any hand luggage may get wet so be prepared, or buy a sack to keep belongings dry, especially when windy.
Panga departs 7 days per week from Little Corn, return from Big Corn
Leaves Little Corn at 6.30am and 2pm to Big Corn, Returns from Big Corn 10am and 4.30pm ($10)
OCTOBER/NOVEMBER 2023 – For the low season the panga will run once per day, 6.30am from Little Corn to Big Corn, returning from Big Corn to Little Corn at 4.30pm. It was planned to resume twice daily in November, but the panga drivers haven't decided when that will happen, so best to plan on one boat per day until further notice, at which point we'll update here. Most, but not all days, in November so far there have been 2 boats
first get to Big Corn
By Plane
OCTOBER 2023 NOTE…… In recent months there has been a huge increase in international flights to Managua, mainly from migration flights from the Caribbean. This is leading to long wait times at immigration so you should allow an hour to clear immigration and customs, to bear in mind when booking your local flight connection to Corn Island.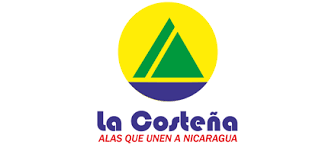 Flight from Managua or Bluefields
Flights run daily from both Managua and Bluefields, operated by La Costena, a subsidiary of TACA airlines. Flights can be booked on their website, or in person at the airport. At busier times e.g. weekends and holidays, flights can get booked up a few days in advance. Note there is an $25 fee for online bookings and you have to fix your return date, if you book in person then you can avoid this fee and also buy an open return and book your return ticket at a later date. If you buy a fixed return date then later date changes cost $55 and have to be paid for in person or through their website, date changes and payment for them cannot generally be done over the phone. www.lacostena.com.ni
Flights depart Managua at 6.30am and 2pm (2pm flight starts daily fro 2nd January 2023, before then Friday and Sunday only), taking between an hour and an hour and a half depending on the plane they use and whether is flies direct or stops in Bluefields on the way. Return flights from Big Corn to Managua run at 8am and 3.40pm.
It is advised that you make reservations before your journey as seats can be limited, especially in busy periods. A return journey from Managua has a base fare of $169 (although more expensive at busier times or if booked at short notice) and you if you buy an open return then you will need to reserve a seat for your return trip either on arrival at the airport in Big Corn, or by calling the airline in Managua. Generally if you have an open return then you should call to reserve your seat 2-3 days in advance, or a week in advance for busy periods.
Please note though that checked in baggage is limited to 35lbs per person with an excess charge of $1.50 per pound over this. Note also that excess baggage is treated as standby baggage so there is no guarantee it will arrive on the same flight as you.
You are however allowed two carry on bags so it worth giving some though to packing before boarding.
By Taxi from the airport to the dock
Once you arrive at the airport you can get a taxi to the wharf for the panga to Little Corn for $1 per person
By Bus and Ferry
Take a bus to Bluefields

There are buses direct from Managua to Bluefields operating from the Terminal Costa Caribbean in Mercado Mayoreo, costing approx C.300 and taking around 8 hours
Another option is to get the bus from Managua to Rama and then catch a boat down the river to Managua, a trip which in itself can be beautiful. Buses leave from the Costa Atlantica Terminal in the Mercado Ivan Montenegro every day starting at 6am with last bus at 9pm, taking around 8 hours to Rama. The cost of this service is $8 or $16 including the boat fare to Bluefields.
Once in Rama the boats to Bluefields operate when full, starting when it gets light, and cost $9.
On occasions there may be other supply boats running from the mainland to Big Corn but there are no schedules available for these so it's just a case of being in the right place at the right time.
Please note though that boat times may vary so it is worth getting there in advance to check sailing times and to reserve a space.
Take a ferry from Bluefields to BigCorn
Passenger boats leave Bluefields to Big Corn at 9am on Wednesday and Saturday, taking around 5-6 hours. These return from Big Corn to Bluefields at 9am on Thursday and Sunday. Tickets can be booked by calling (505) 8844 5091, and cost around $12 each way
Boats to Corn Island leave from the main dock in Bluefields which can be reached either by plane from Managua as above, or you can get a bus from Managua to Rama, and then take a boat downriver from Rama to Bluefields.