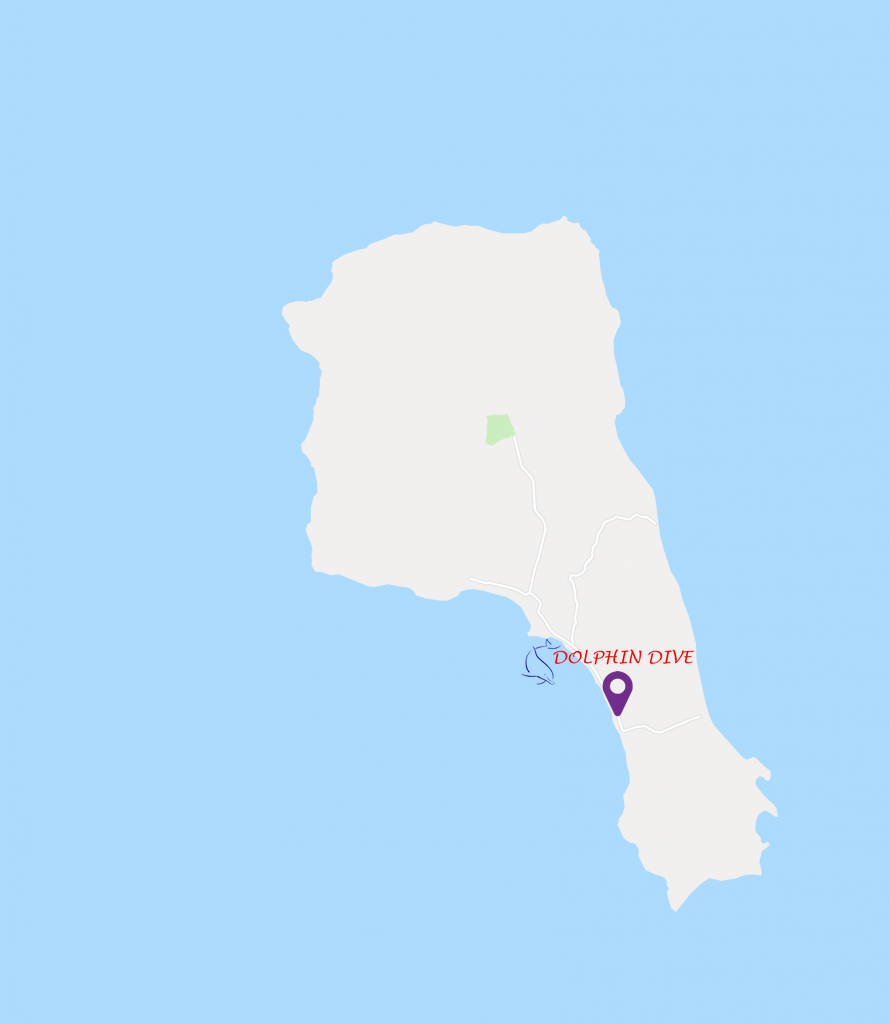 Turtle Rock
(Max depth 12m/40 ft)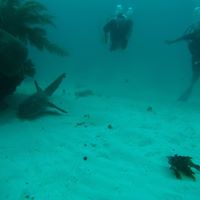 Inside the protection of the outer reef this is a good bet for those windier days that may make some of the other sites less pleasant. It is common to see sting rays, moray eels, lobster and toadfish here, and is also a great night dive where lobster and octopus come out of their holes in the reef to feed, and where turtles sometimes come to rest. Again about a 10 minute ride to the site.

Stanley Reef
(Max depth 12m/40 ft)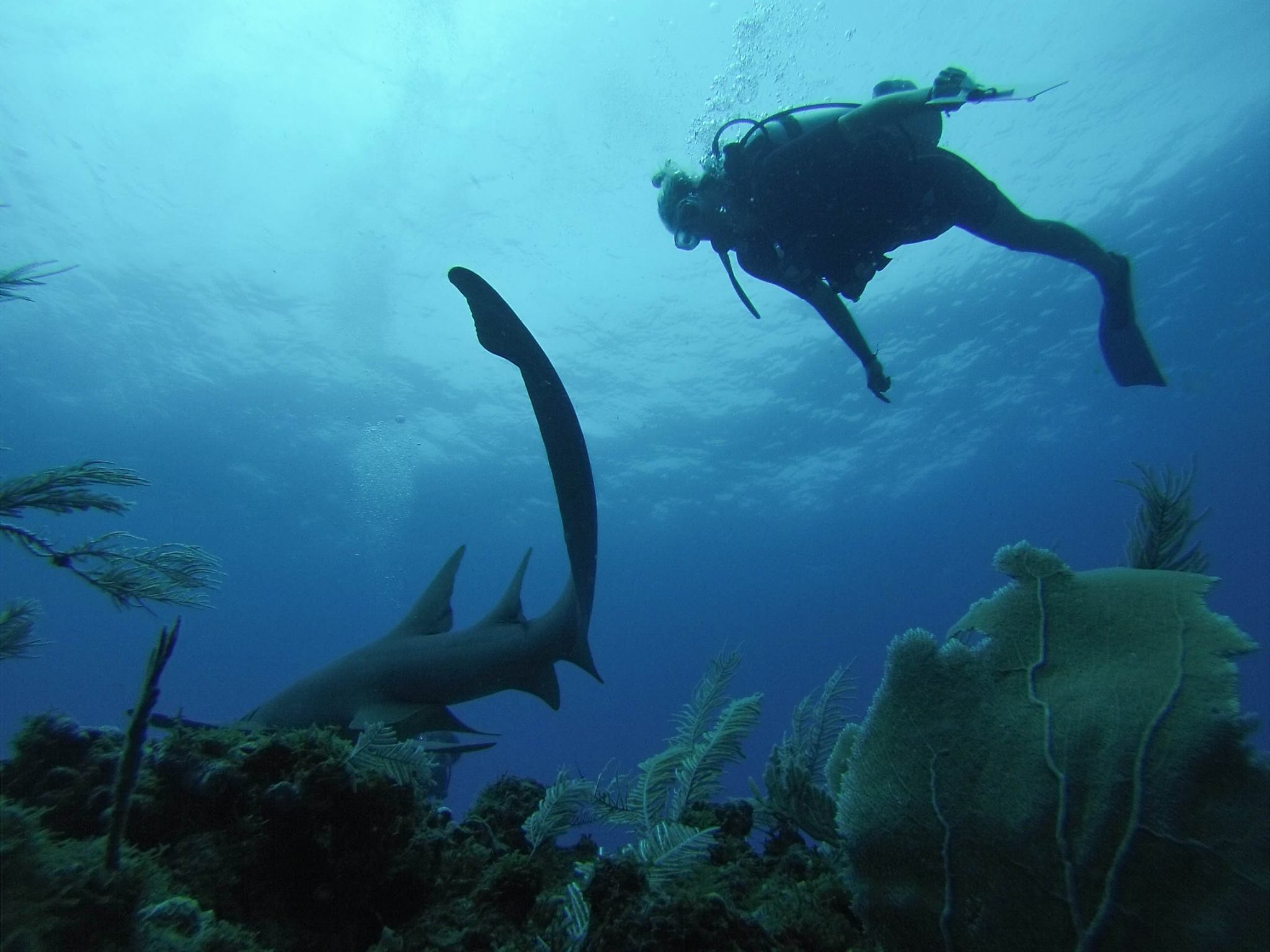 This site is also inside the outer reef, close to Turtle Rock and consists of a drift dive down the reef gently sloping down to maximum depth before heading shallow again for the end of dive safety stop. Species here include nurse sharks, sting rays, midnight parrotfish, lobster, shrimp. At night the midnight parrotfish can be seen jammed into holes in the reef in large numbers.

White Holes
(Max depth 9m/30 ft)
Although only a shallow site most visitors to the island list this as one of their favourites. About a 10 minute boat ride to the north of the island, 3 sand patches surrounded by staghorn and elkhorn coral make up the site which is the most reliable place on the island to see nurse sharks and eagle rays. Other species include barracuda, sting rays, trigger fish and the occasional turtle.

Suenos
(Max depth 13m/43 ft)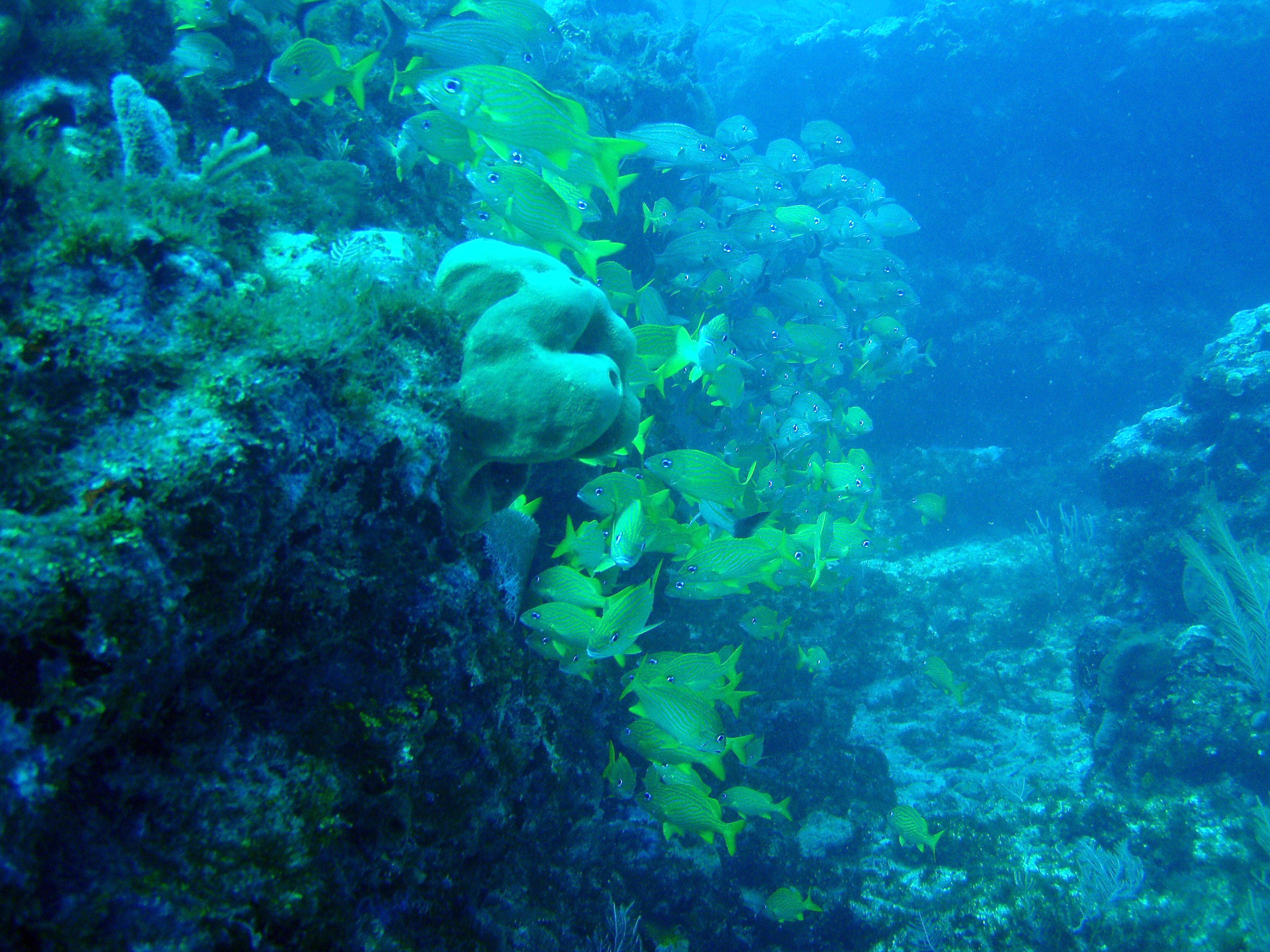 On the north-east side of the island, overhangs and small caves along the fringeing reef with a good chance of nurse sharks, sting rays, moral eels and even groups of eagle rays swimming overhead.

Caves
(Max depth 10m/33 ft)
The caves consist of a series of overhangs and caves where you can sometimes see a resident goliath grouper about 1.5m/5ft long as well as schools of other reef fish sheltering in these natural formations. 10-15 minutes by boat on the east side of the island.

Tunnels
(Max depth 10m/33 ft)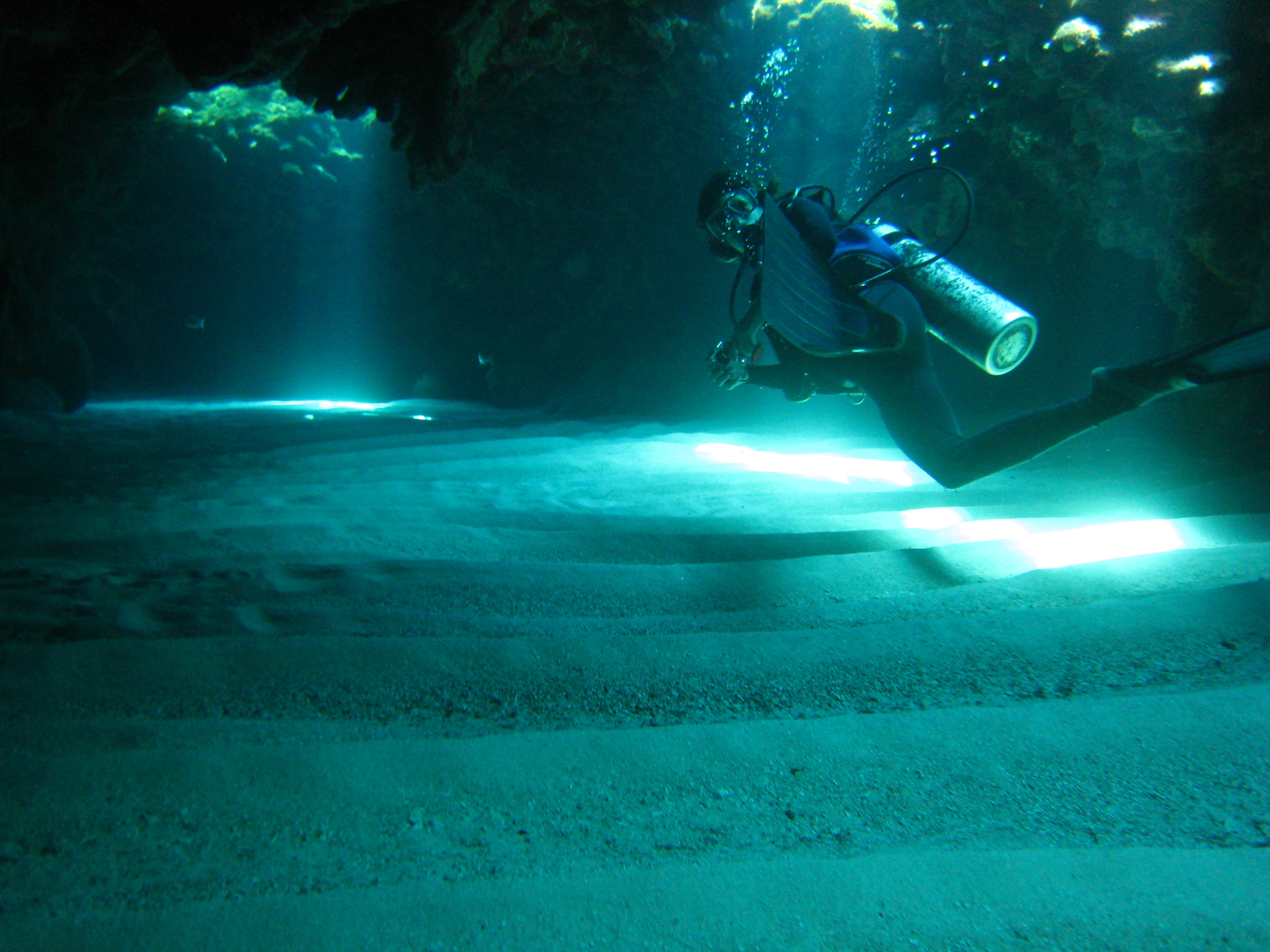 Starting with swim through tunnels perforated by the sunlight from above, opening up to reef where you can often see Caribbean reef sharks. Also seen here are nurse sharks, eagle rays, sting rays and other reef fish.

Tarpon Channel
(Max depth 21m/70 ft)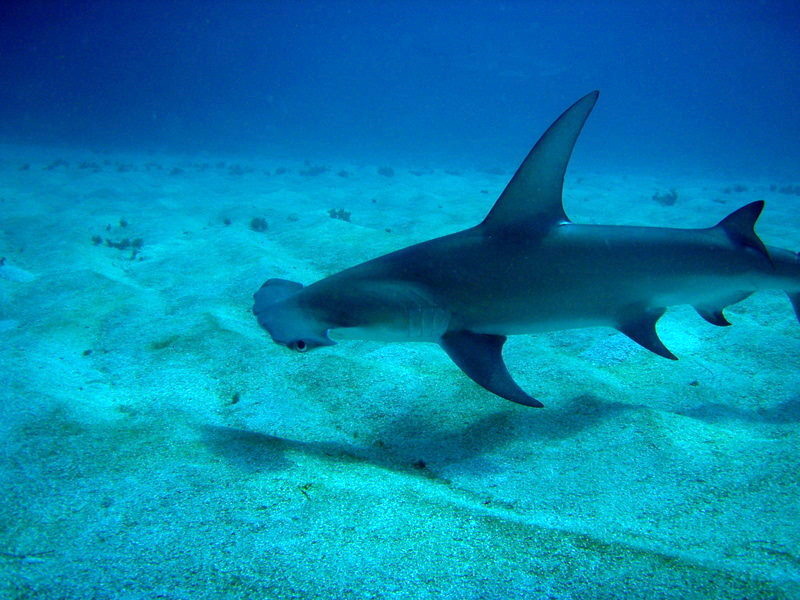 We go here for one reason.... to look for one of the few native Great Hammerhead sharks..... you might see one, you might not.... but as long as we have calm enough conditions then its got to be worth a look, because if you get lucky you will have a smile on your face all day!!

Yellowtail
(Max depth 18m/60 ft)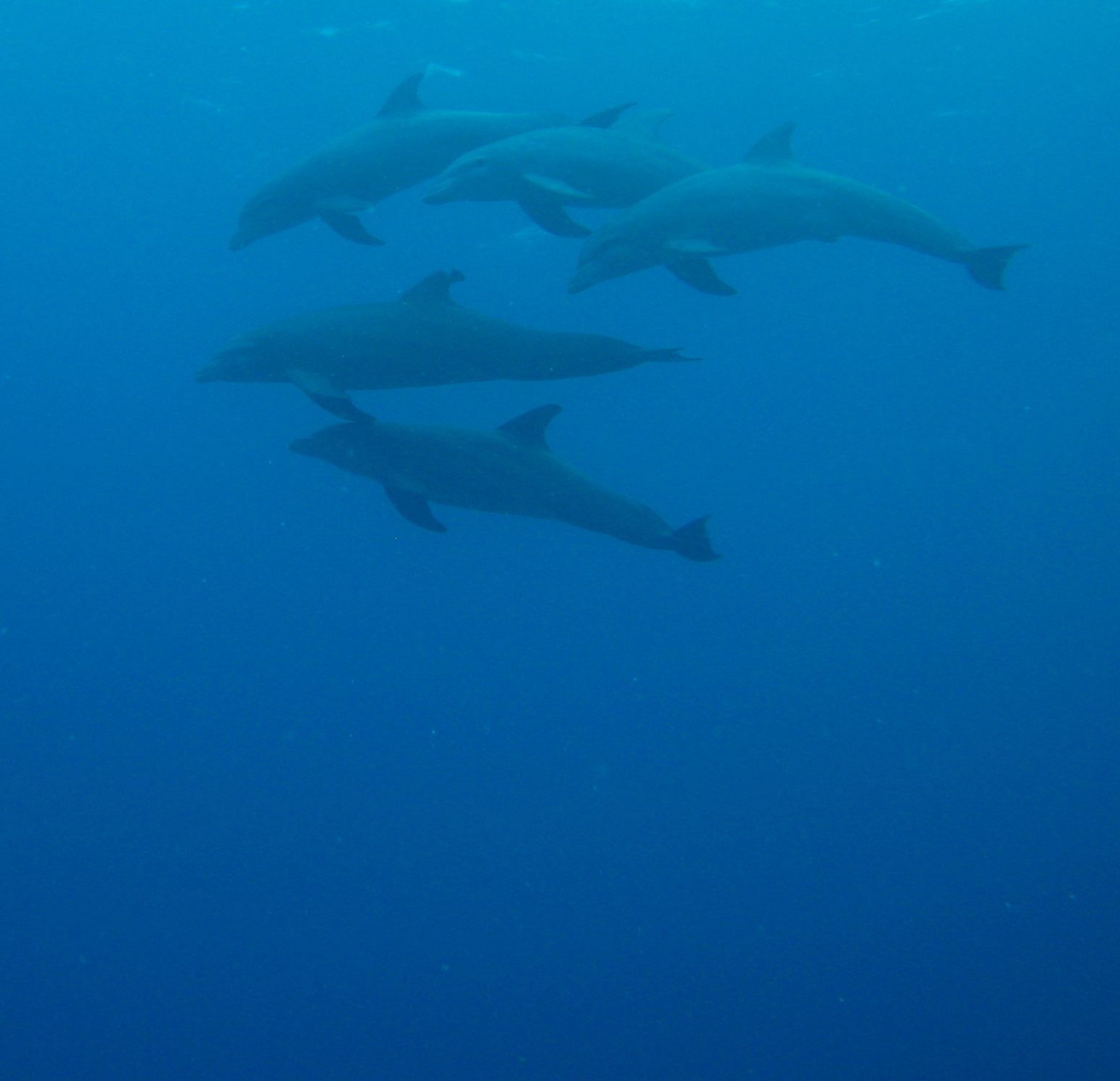 A beautiful site only 5 minutes by boat from the dive shop, Yellowtail consists of a maze of sandy channels in between coral reef, including a couple of small archways. Species seen here include nurse sharks, eagle rays, sting rays, barracuda, jacks, triggerfish, drumfish, lots of colourful grunts and lobster. It has also been known to encounter dolphins on the surface near this site.

Jarhead
(Max depth 22m/75ft)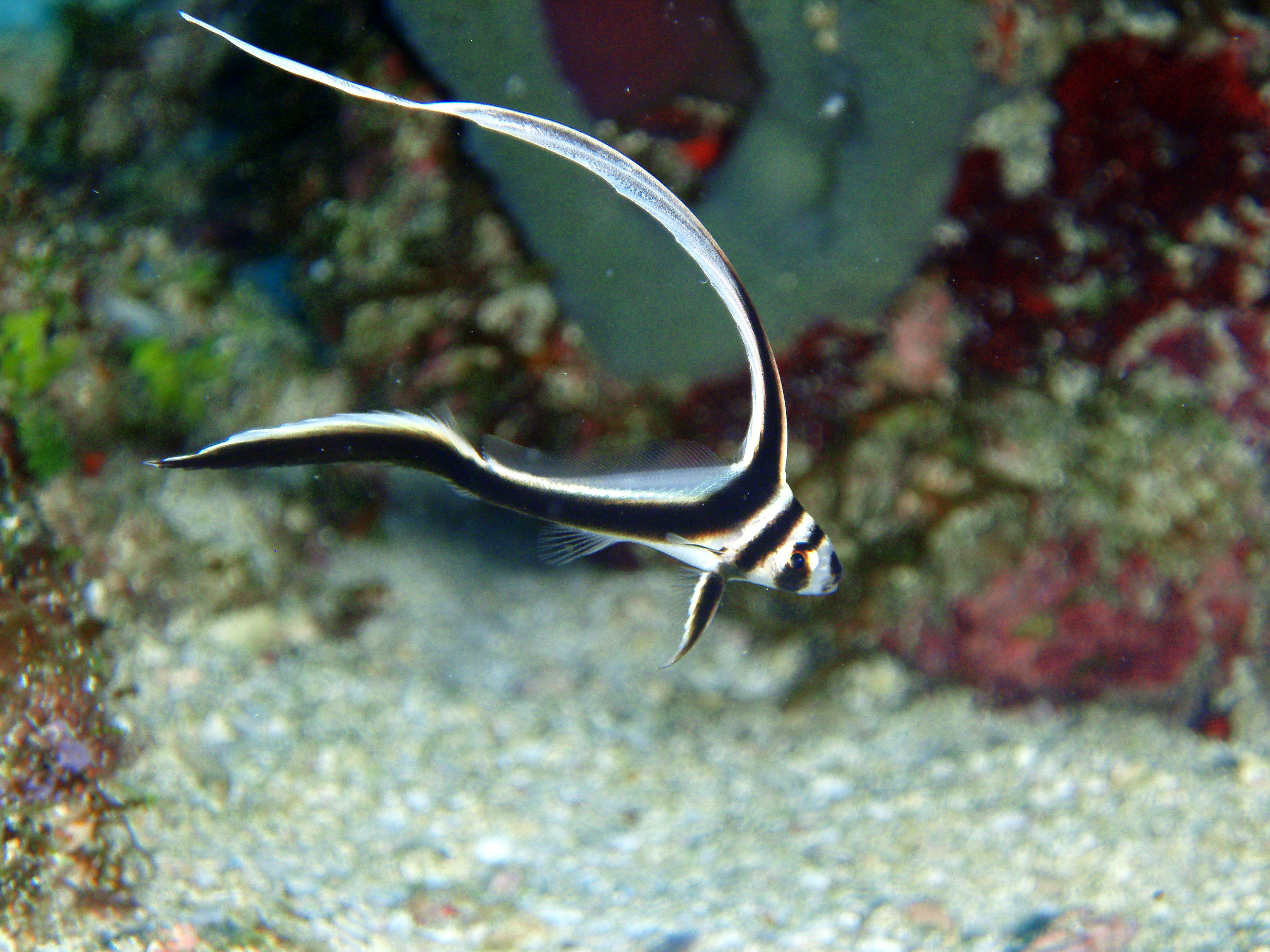 Similar to Long Rock, and another staff favourite. Look out for drum fish, lobsters, toadfish and schools of grunts and snapper.

Rum Fish Rock
(Max depth 10m/33 ft)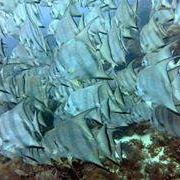 Description Rum Fish Rock

Jeff's Rock
(Max depth 24m/80 ft)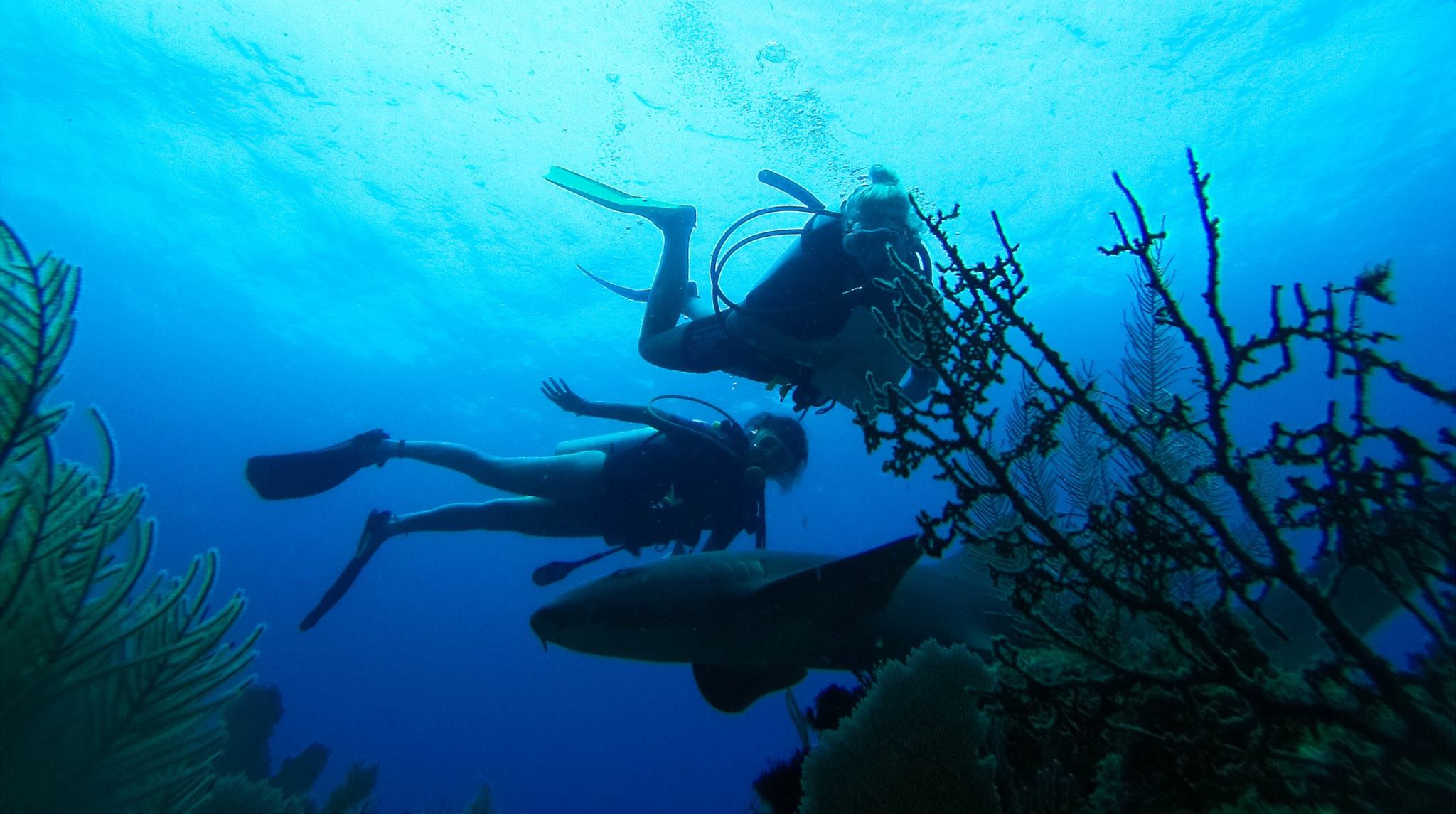 A group of reef outcrops surrounded by flat sand means that this site attracts fish from around the area to shelter and feed. Only a 5 minute boat ride you can see nurse sharks, eagle rays, sting rays, lobster, snapper and grouper at this site.

Dan's Rock
(Max depth 24m/80 ft)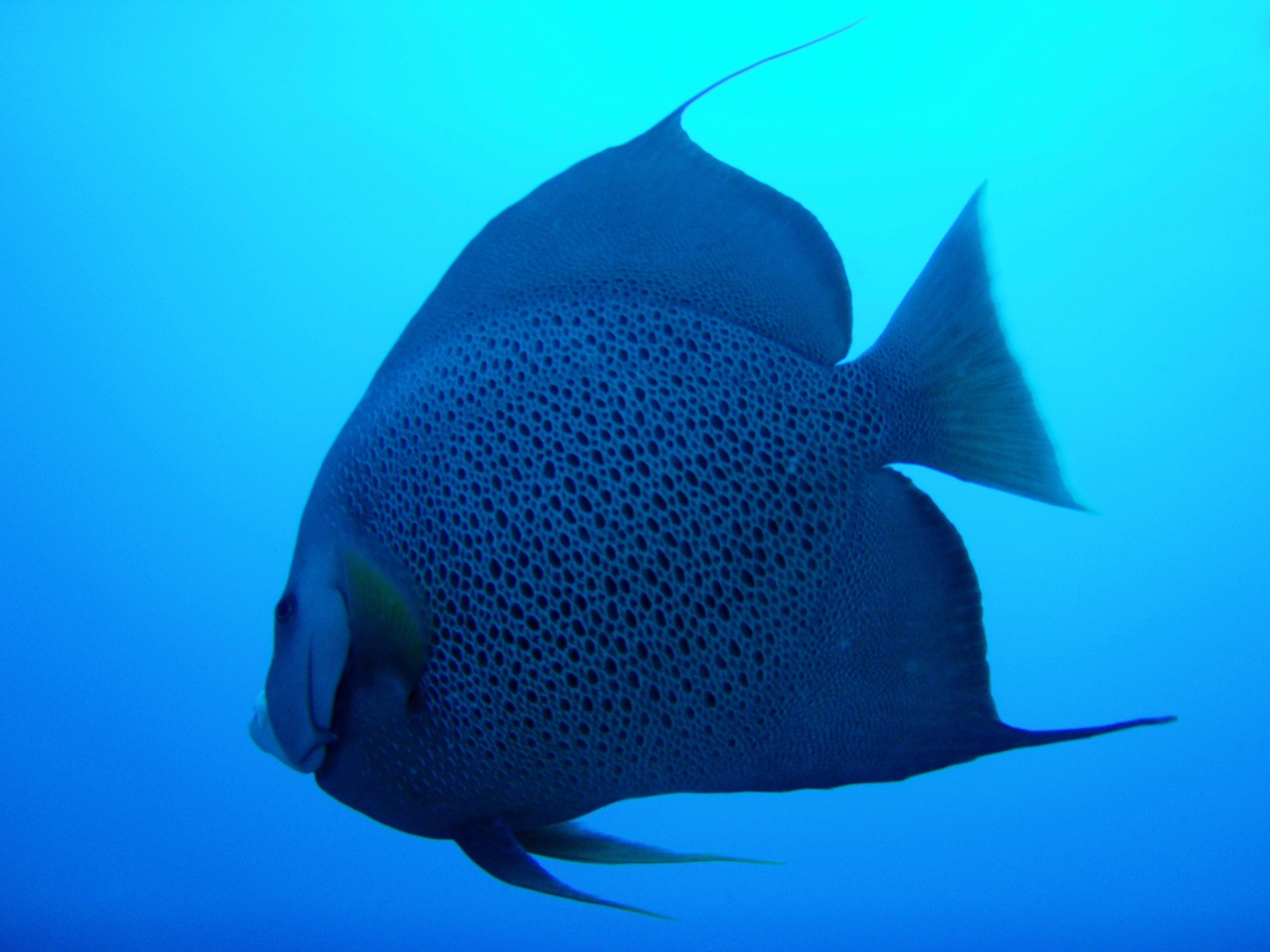 Similar to Jeff's Rock, look our for garden eels retreating into the sand as you approach, sting rays buried in the sand and snappers and groupers

Dave's Place
(Max depth 26m/90 ft)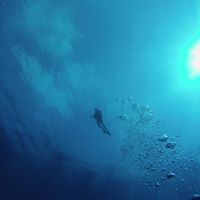 One of our deeper dive sites, a mile to the west of the island with reef heads and great corals. Look out for rays, turtles and even dolphins.

Casa
(Max depth 15m/50 ft)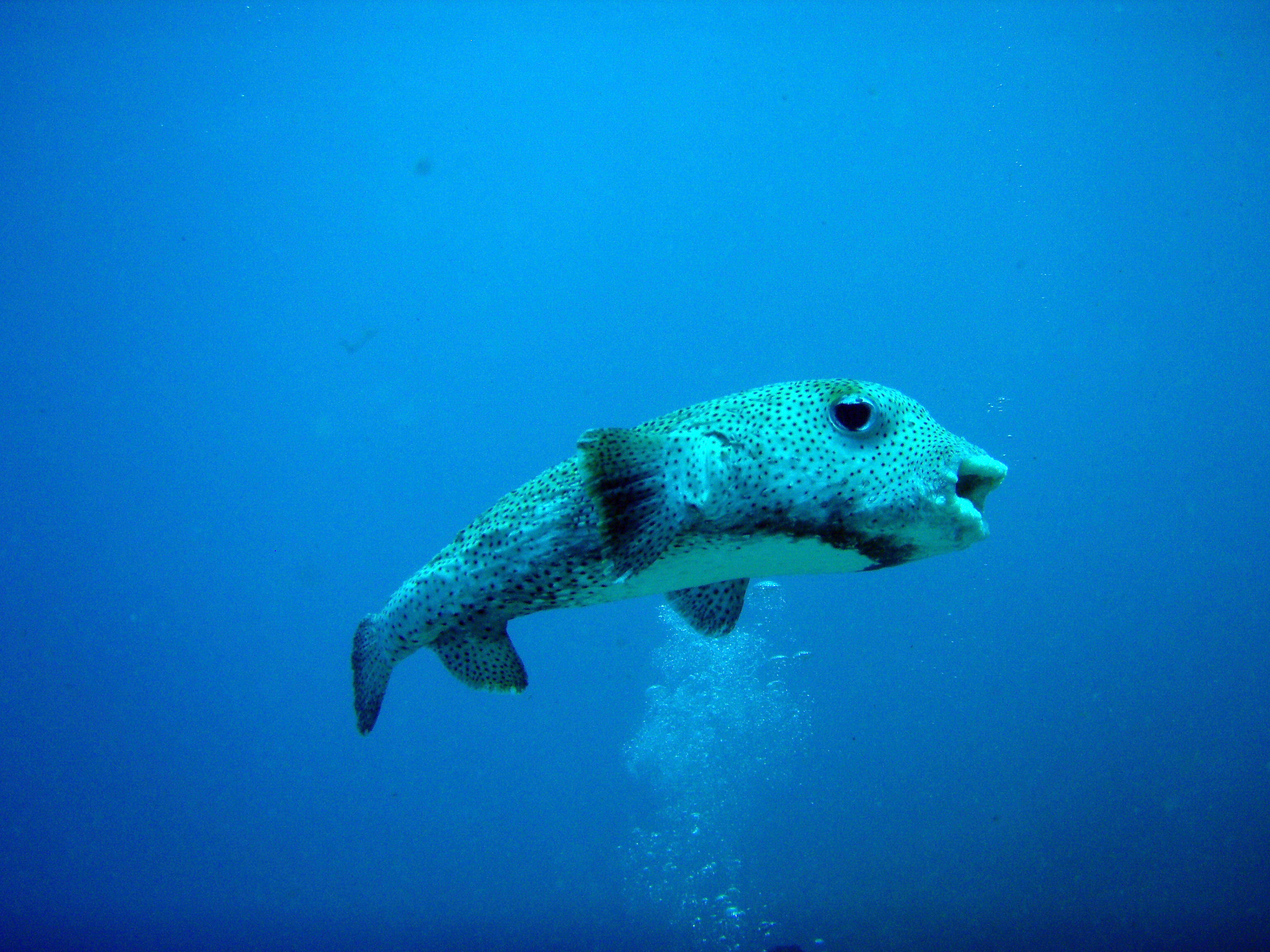 There are actually 3 sites at Casa, and these are a staff favourite for schools of grunts and the resident porcupinefish. Look out for eels, rays and occasionally dolphins who like to visit the sponges here for a belly rub!

Captain Red
(Max depth 7m/25 ft)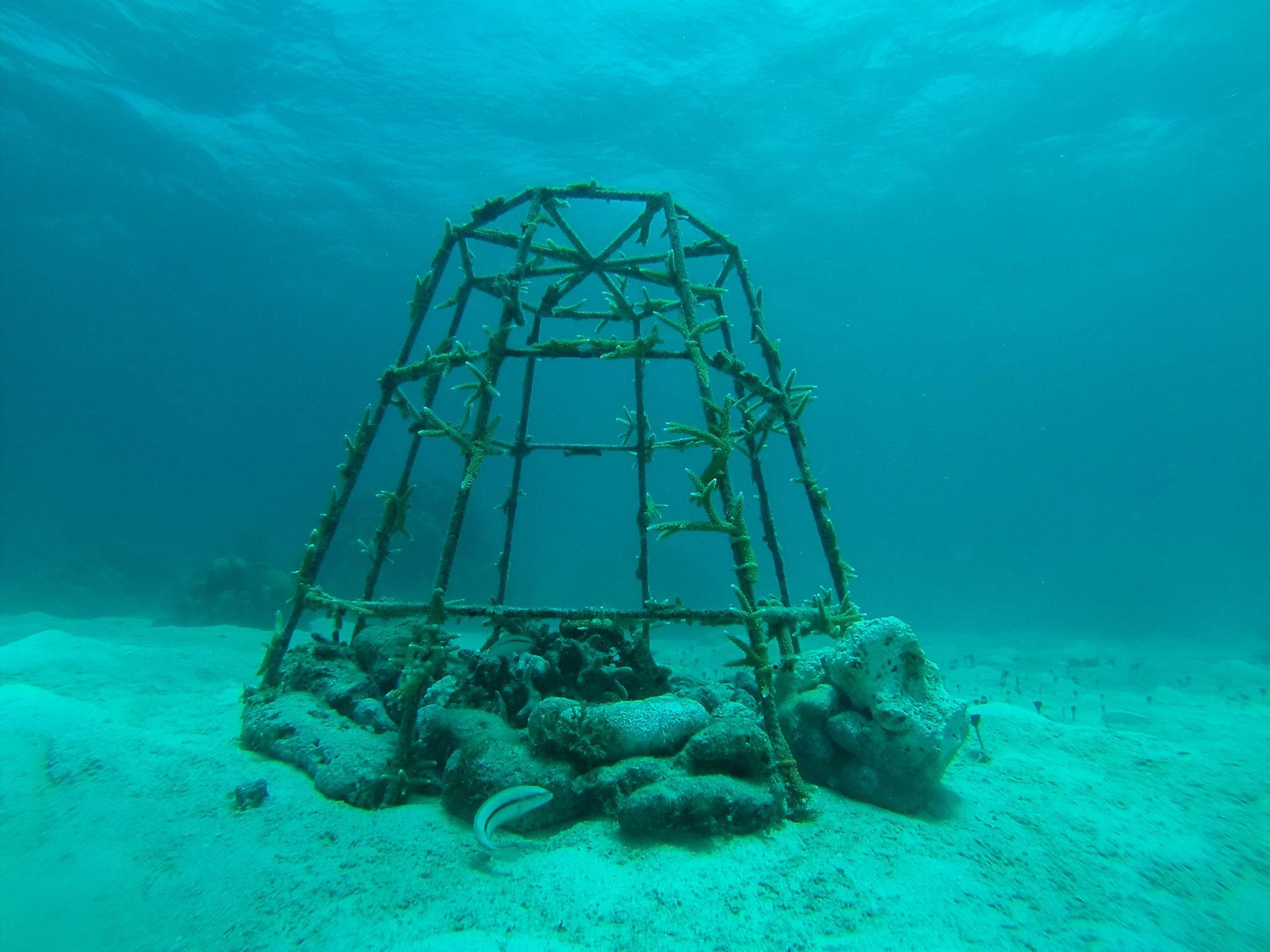 A training site in front of the dive shop which is a great place to spot eels, toadfish and all kinds of small shrimps, crabs and sometimes an octopus. Also the original site of the artificial reef projects on the island

Patch
(Max depth 12m/40 ft)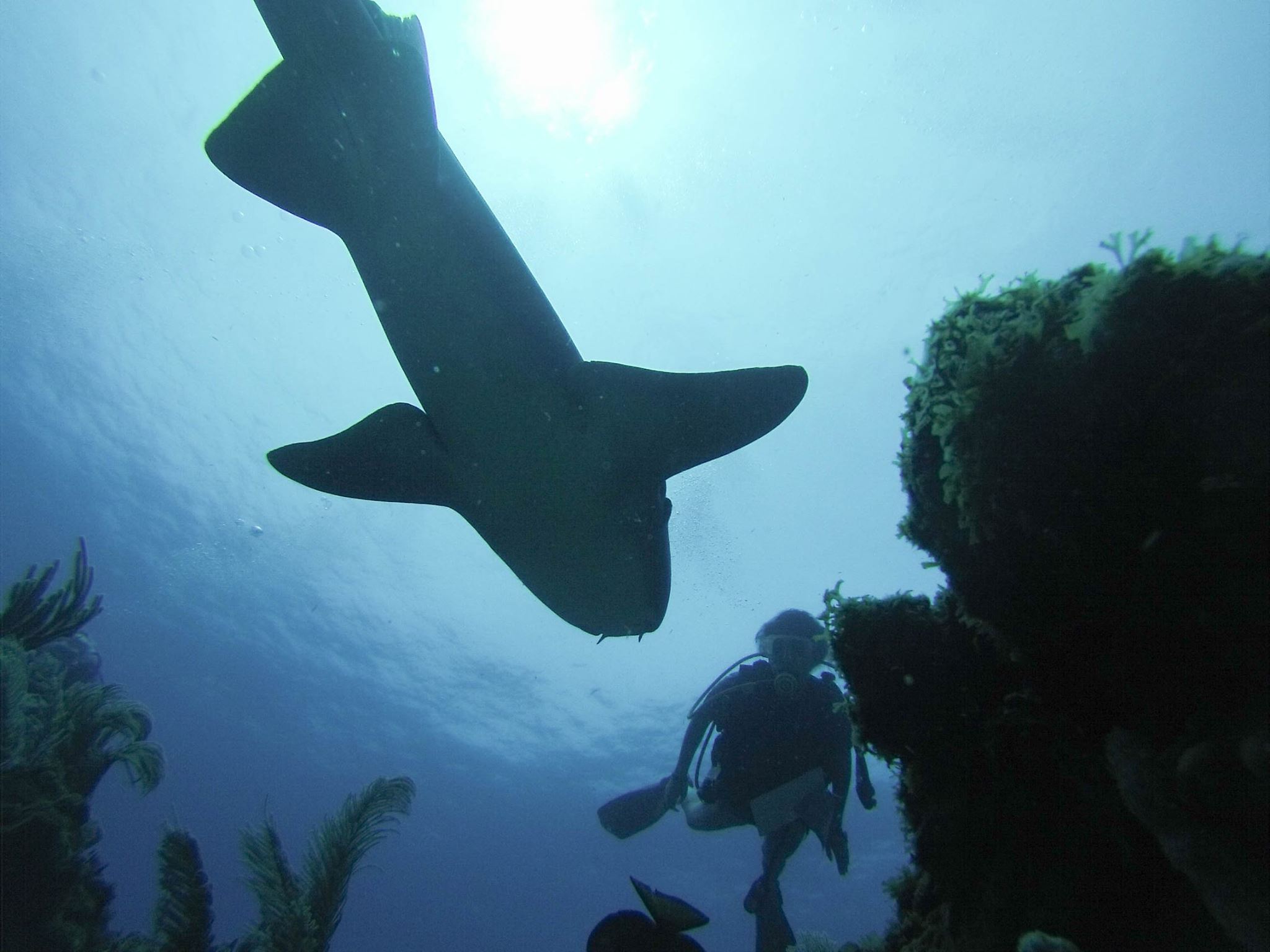 As the names suggests, patches of coral heads provide a wide area to drift over. Look out for nurse sharks, rays, turtles.

Jake's Place
(Max depth 16m/55 ft)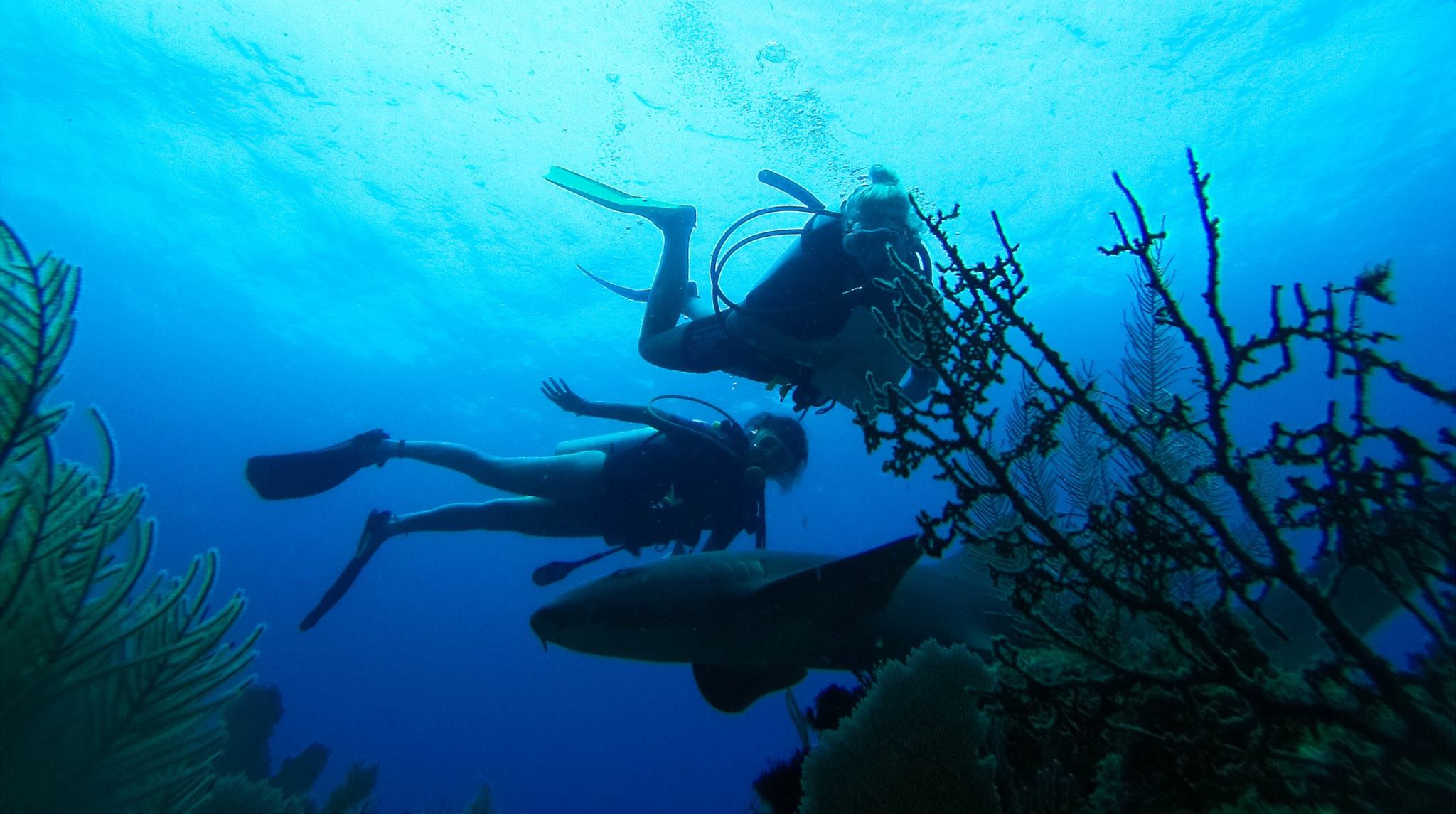 About 10 minutes from the shop, this site consists of 3 reefs shaped like fingers. A good site for a variety of reef fish and crustaceans. Dolphins have also been spotted at this site.

Long Rock
(Max depth 24m/80 ft)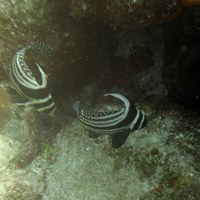 A great site for looking in cracks and crevices in the reef, about a 10 minute ride from the dive shop. As well as the chance of sting rays and other reef fish this is a great site for seeing lobster, crab, shrimp, drumfish and moray eels.

My Place
(Max depth 17m/58 ft)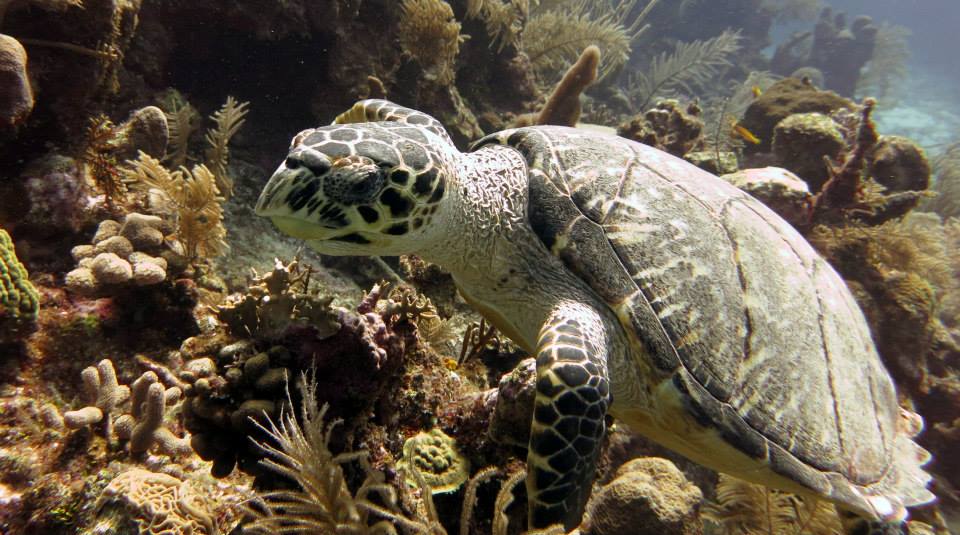 About 10 minutes from the dive shop to the north west of the island this site is inhabited by almost all of our corals and fish species, including spotted moray eels, lobster, nurse sharks, sting rays and also we're more likely to see the smaller but very pretty yellow stingray here.

Kev's Place
(Max depth 21m/70 ft)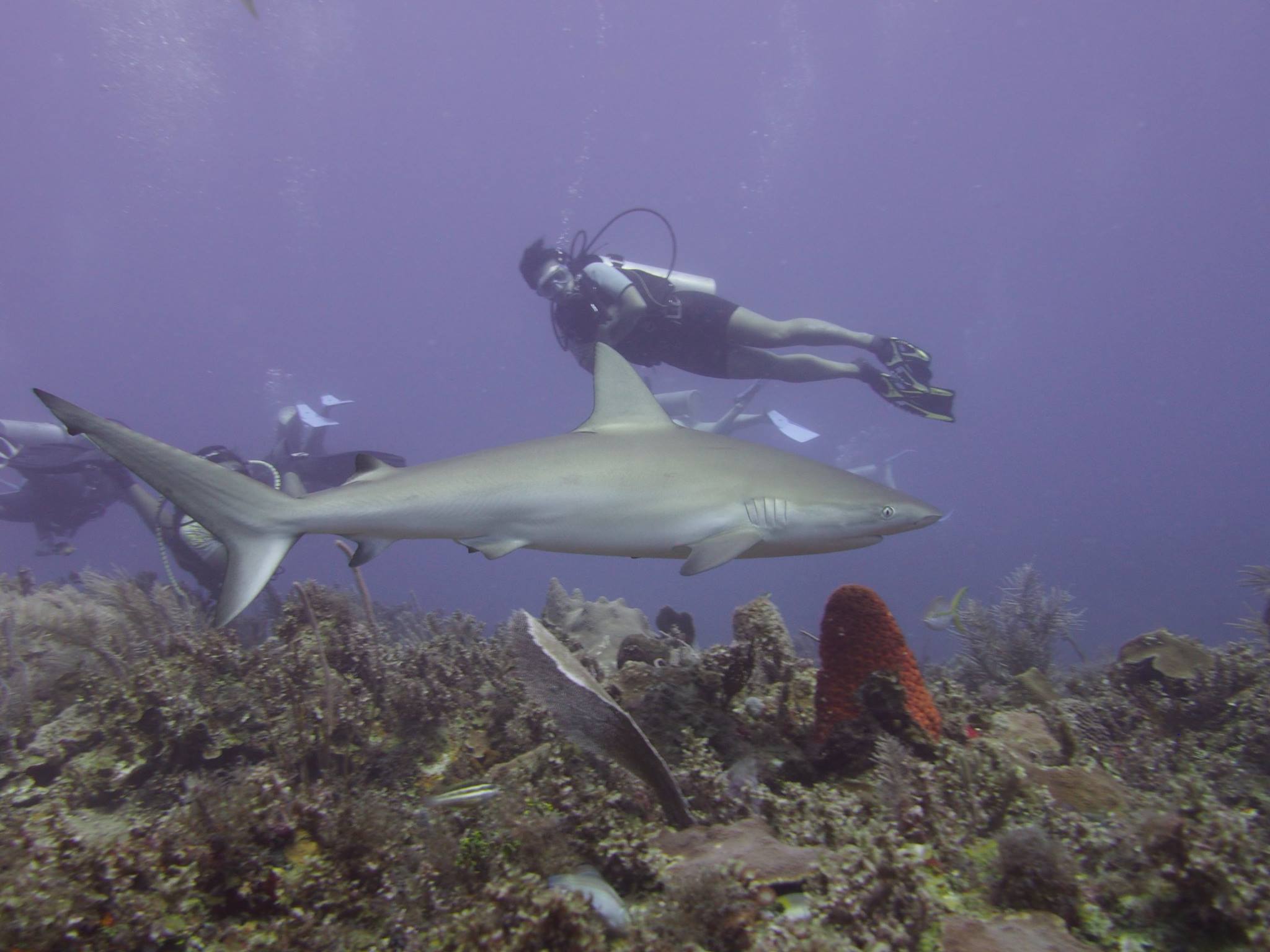 A little further out to the north west, this sloping reef starts at 12m deep and runs to just over 20m. Look out for schools of Atlantic spadefish, eagle rays and sting rays, also a good chance of seeing Caribbean Reef Sharks.

Phil's Find
(Max depth 26m/90 ft)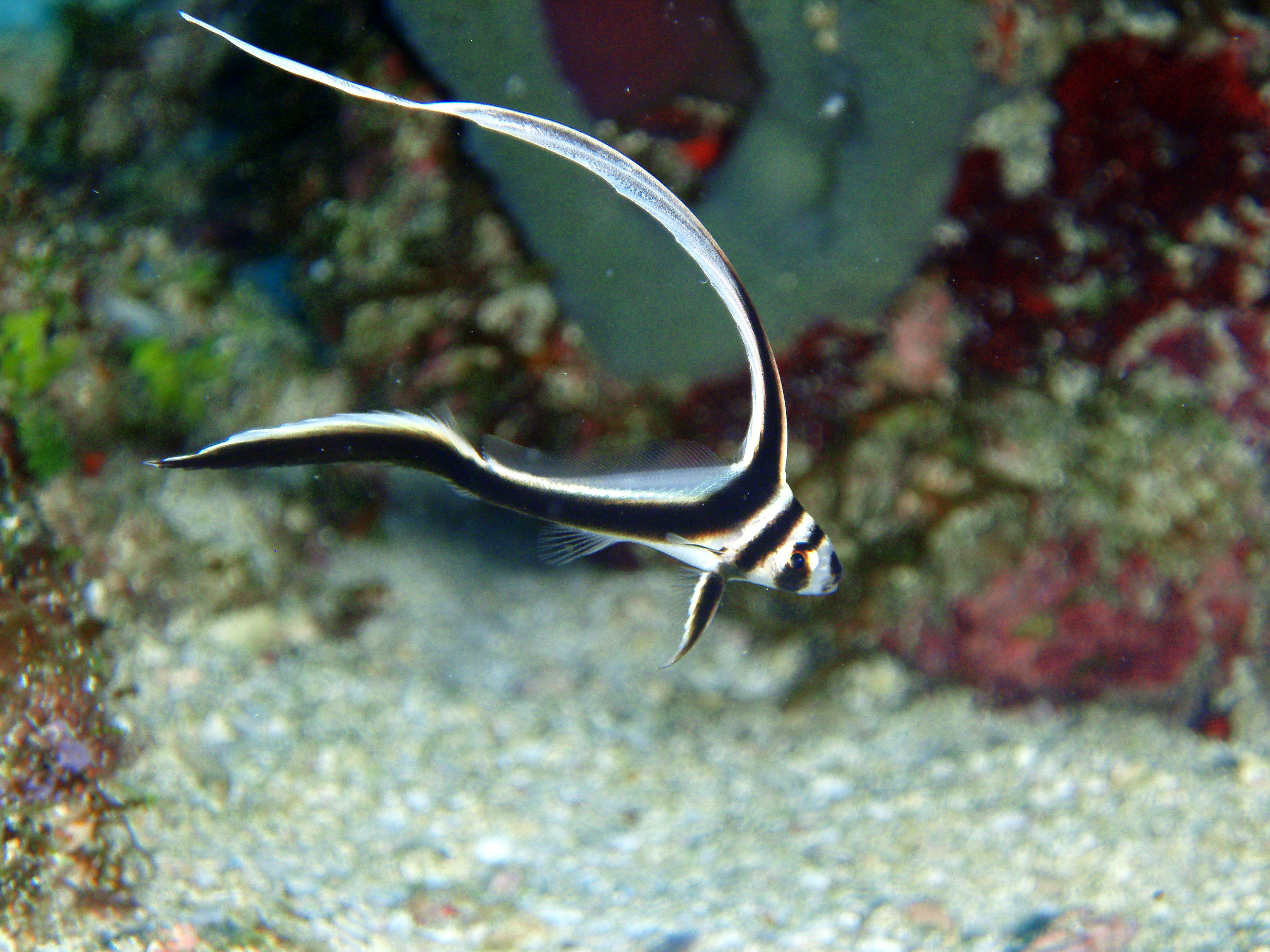 Two huge reef mounds starting at 18m deep down to 26m. These are about 4 miles out and have really colourful sponges corals. A good chance of rays and a nurse shark.

Blowing Rock
(Max depth 24m/80 ft)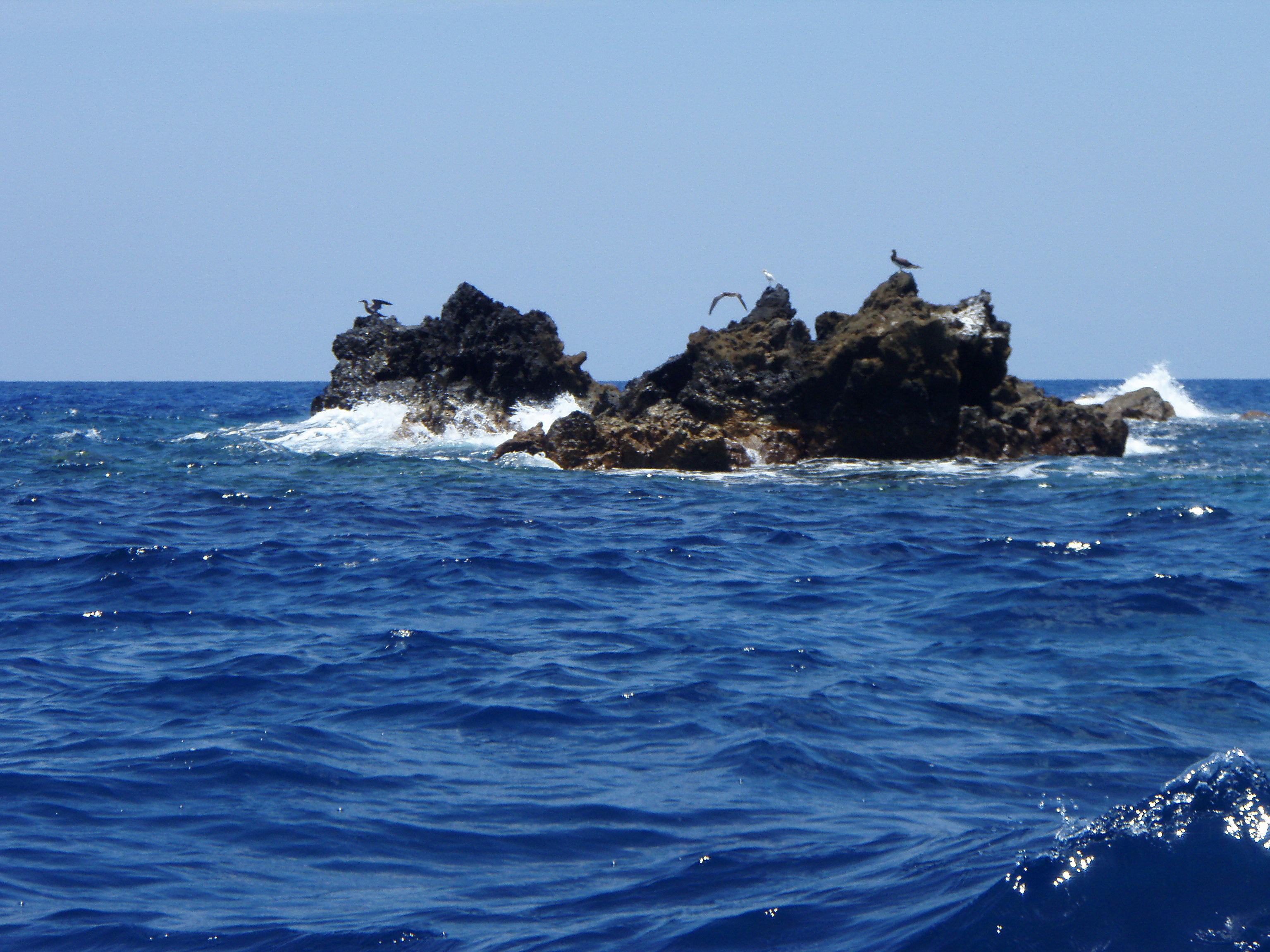 Quite simply the best dive site in the CornIslands, Blowing Rock is 16 miles away and takes 45-60 minutes to reach, depending on weather. But the trip is definitely worth it for the sheer number of fish at this site, which consists of a rocky islet breaking the surface in the middle of nowhere! It is common to see Caribbean reef sharks, nurse sharks, eagle rays, sting rays, moray eels and huge numbers of barracuda, jacks and reef fish. Dived as a two tank trip with the surface interval spent on the boat, this is the highlight of any diving trip to the CornIslands.
Little Corn island has approximately 20 dive sites within close proximity of the island, plus Blowing Rock which is 16 miles away. Below are listed some of the most visited dive sites:
Map of the dive sites
please hover over site of interest
All dives other than Blowing Rock are dived as single tank dives. Dive times are 9am, 11.30am and 2.30pm except for Blowing Rock which leaves at 8am due to the greater travel time. The boat returns to the shop in between dives.
Times of night dives will vary according to the time of year, but generally meeting around 5pm
Access to all sites is weather dependent. Note that the sites on the east side of the island, and Blowing Rock, require consistently calm weather of around 10mph winds or less. Generally speaking April/May and September/October are the calmest months and usually November to March are too windy for Blowing Rock especially. Check forecasts for up to date conditions:
check here forcast on Little Corn Island
Divers are requested to be at the shop 45 minutes prior to dive time for their first dive with us to allow for equipment assembly etc., and then 30 minutes in advance for subsequent dives.